We packed up all our stuff for my wife's first getaway in my campervan. We started in Lexington Kentucky for some fancy horse dancing event that she loves. It was the Kentucky 3-day 5-star event.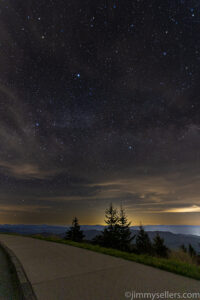 A real equestrians dream. In my house we call it Rolex not Rolex. After that went to spend some time in the Smokies.
Day one was spent getting to Western Maryland where we spent the night in a very quiet rest area. A couple of gentlemen in the car next to us were there all night also. I don't think their wives would have been happy.
Day two was a leisurely morning getting up, followed by driving most of the day to Lexington Kentucky. We made the usual pitstops for tinkling and geocaching. Travel days are great days to fill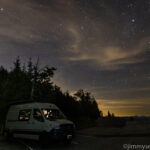 in calendar dates with unusual types of hides. Throughout the trip I was able to check off question marks and multis during all travel days.
Once we arrived in Lexington the real horsing around fun began. We spent Saturday and Sunday watching horsie jumpers at the horse park. I had much more fun than I imagined. What a fun and unique experience I was lucky enough to experience. In between horse jumpings, I found a bunch of nearby caches. This was definitely a 5-Star weekend for The Kid!
On Monday after the horse event, we climbed all over the Via Ferrata in Kentucky. That is 3 that we have done in the US, with hopes to one day do all the Via Ferrata's in the US. It was amazing, and definitely the most difficult of the 3 we have done. We spent the night in Compton before heading to Tennessee for a week in the Smokies.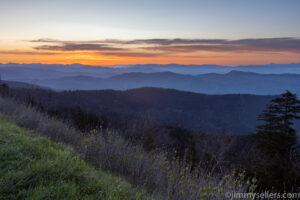 While in Tennessee we did all the perfect tourist stuff. We saw 2 of the shows, ate at the famous places, spent a day in Dollywood, and spent a bunch of time in Smoky National Park. I spent 2 nights in the park in my campervan, taking night time and sunrise pictures, while my wife stayed at the Dollywood hotel. Lucky girl.
One day we spent driving Cades Cove, and it was amazing! The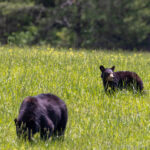 weather was perfect, and we had 3 different bear spottings. I was finally able to use the widow's peak on my adventure van for photography purposes! It was a dream come true.
There are a bunch of pictures in a photo album if you click somewhere around HERE.