Day 58:
13,700 miles and counting.
Today I met Baxter, hands-down the coolest dog of my trip.
I woke up this Thursday morning at a rest area an hour north of San Diego. I have an 8am appointment to replace my front tires. I planned to get there and sleep at the tire store, but the opportunity to sleep an hour sooner last night presented itself. I have been so anxious for this tire change. The past week I have been riding with my butt cheeks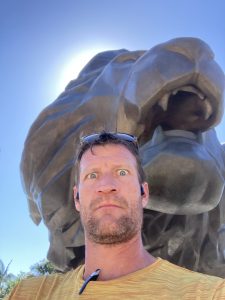 clenched because of the vibration. Feels like enough to rattle everything loose. Thankfully, the front replacements made a world of difference. Time to do the rear now. After the replacement and alignment, I sat and pondered what to do next. I have decided to stick around San Diego for a couple days. I have not stopped much. I don't know when this whole thing is going to end, so I always feel rushed, to make sure I am doing or accomplishing something. I got myself a nice room, on the beach for a couple days. I guess we will see what kind of trouble I can get into in San Diego.
Before stopping, I made a small list of geocaches in this area that look like they would give me a nice tour. I ended up at the San Diego Zoo,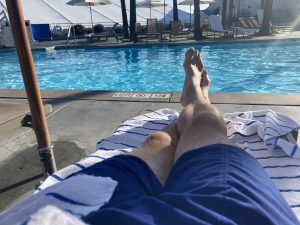 and spent quite a few hours without blinking an eye. After more sightseeing I made my way to the hotel. Nice place, Coronado Bay Beach, or something like that. Quite swanky, for a distinguished gentleman like myself. Once here, it was time for the pool, nap in the sun, shower off the last few days in a real shower, and relax for the evening. Not a super eventful day, and I hope that is an indication of the next couple.
Day 59:
I Today I met Archie, hands-down the coolest dog of my trip.
woke up in a fancy Coronado Bay Resort, after my first night here. I slept later than I could ever image, 8am. It was already gorgeous outside. That is what I have always been told about this part of the planet, perfect weather. 70 and sunny everyday, stay classy San Diego.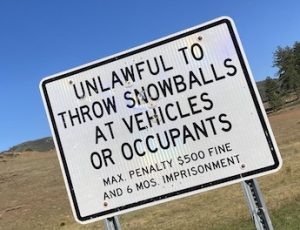 I had a very nice breakfast and then decided to spend the day riding my bike. I biked south along the coast for about 6 miles. Then I turned around, and went north about the same. Total of probably 15 miles along the coast by bike today. It was glorious. I found a bunch of geocaches along the way. I also failed at quite a few. I'd rather keep the wind in my hair, over increasing my fake internet number by 1. I understand this must be the offseason here? I feel like I have this place to myself. Once again, lucky me. After some pool time and cleaning up, I will settle in for some real work in front of the computer for the remainder of the night. If you want, I can tell you how to balance accounts and juggle accounts payable. The check is in the mail.
Day 60:
13,750 miles and counting.
Today I met Rosie, hands-down the coolest dog of my trip.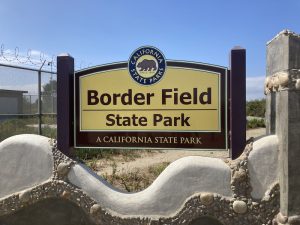 Today is the day I leave the swanky beach Coronado Bay Resort near San Diego. I got quite comfy after a couple of days of living like an important person. But it's time to get back on the road. I've got some more tasks I need to complete, and I can't imagine somethings not gonna make me come home soon. I have to pack the van back up, and get on the road. I plan to head straight for Phil's Stash, the oldest geocache in California. It looks like a place I could spend an entire day, and I just might.
I thought I'd start out the day with some old and high favorited geocaches before I leave the coast altogether. I started by heading to the Border Park. A few weeks ago I was in the top left-hand corner of
our continental country. Today I was in the bottom left-hand corner. I walked all the way up to the stop sign in the sand, the one that if you go past the sirens start blaring. I got to hear those sirens, thankfully not for any of my actions. I could see Mexico, through a fence. They were really living it up on the other side of the fence. It was bright colors, loud music, barbecues were going, people were enjoying the sun, sand and surf. Over here on our side of the fence, it felt more like a prison town. I talked to a guy who said when he was a kid they used to play volleyball over the border line fence. That's awesome information to know, and hope for the future.
I was going to hang around San Diego a little longer, but it was a Saturday, the weather is always beautiful, and everything was packed. So, I just skedaddled away from the city. I need to plan my city visits, middle of the week, during business hours. I stopped at the market to refill the fridge. And it was on to Phil's Stash. I got there late in the afternoon I wasn't sure what I was getting into. But it looks like this is going to be where I spend the rest of my afternoon and evening hiking, and then hopefully also sleeping somewhere very nearby.
It was an amazing trail and terrain system that went on for more miles than the state I was born in. I could have easily spent days there. I stayed out walking until I got uncomfortable that I might have to walk back completely in the dark. The moon is going away again, and it is
darker. I did about a 5 mile loop around Phil's place, and found most of what I looked for. Took a couple hours and I finished just as the sun was setting for the day. That golden glow of the perfect time of day, my favorite most beautiful time of day. I had a little daylight to find a place to call home for the night. All went perfectly and I found a wonderful, quiet, dark place to rest very nearby. I was able to make camp right nearby, and a large flat open parking space. I got a great nights sleep, thanks for asking.
I started an album of this trip that I am updating regularly HERE.