I finally had a chance to go through a few more of the Yosemite pictures from last month. I can't believe it has already been a month ago. I went through and processed a few of the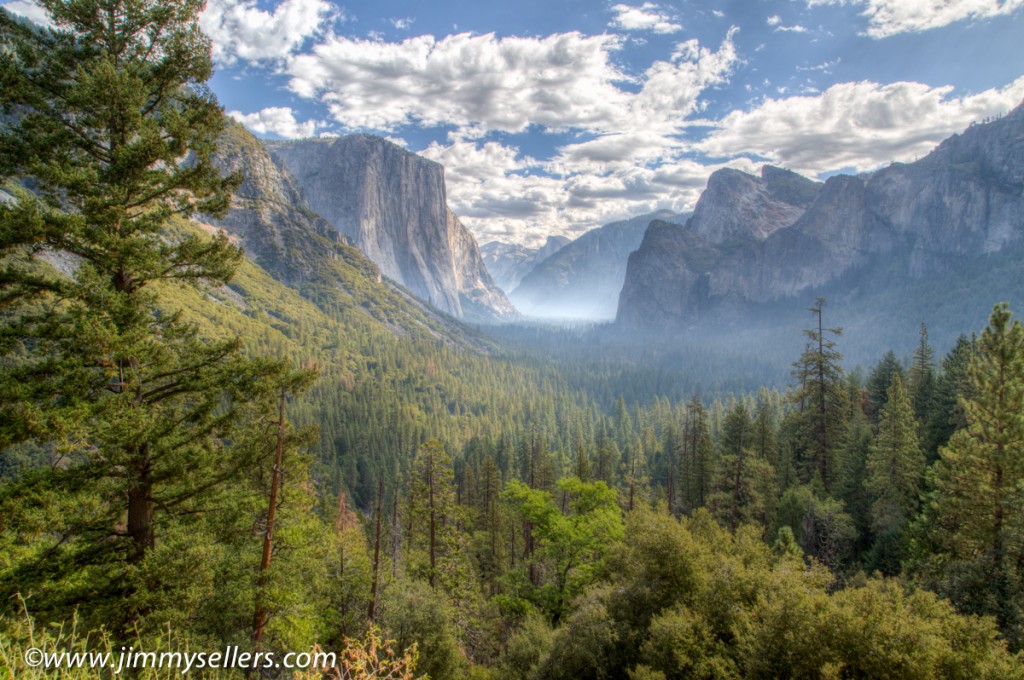 panorama photos and HDR photos that I made. Some are fun, others are nonsense. I also went through the pictures of the day Josh and I went to see the big trees on our own. Giant sequoia trees, and they are giant. Pictures do them zero justice. We hiked up to a point that is only a mile from the museum and could tell that nobody goes up there. It was an amazing vista point, but since there was no road to drive up there, I doubt it gets many
visits. That was a fun day in Wawona that started out hectic and full of uncertainty. It definitely worked out for the best. Later we were able to find a spot and watch the sun set on Half Dome. People queue up and wait for hours to get the perfect picture of the "golden light" on Half Dome. Josh and I fell ass-backwards into a spot in a meadow and watched from there, with nobody else around. Josh was able to watch some of the football game by Peeping Tom'ing through a stranger's window. My pictures are not the storybook pictures of Half Dome, but I'll take it for my personal collection. I still think the best pictures are yet to come. I haven't even gotten to the days with the amazing skies and mirrored lakes. Some of the newest pictures are HERE.