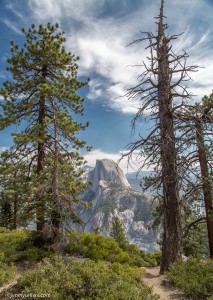 I finally had some time to look through pictures from Yosemite last month, September 2014. I have only made it through the first day and a half of pictures. I know the best are near the end of the trip, but I have to go through them in order. That is part of my CDO disorder.
We hiked the Panorama Trail on our second day in Yosemite. The group of 5 went together. The first day Josh and I set out on our own to circumnavigate would is called Mirror Lake or Mirror Meadow. It was a lake when I was here last year, and a meadow this year. Amazing what this planet does.
Pictures are HERE in case you are interested or overly bored.