Day 74:
17,170 miles and counting.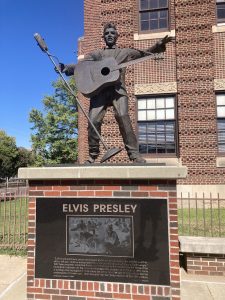 Today I met Hippie, hands-down the coolest dog of my trip.
I slept at a Loves truckstop off interstate 20 somewhere heading east out of Texas into Louisiana. I slept for a long time, got up and then did a bunch of "house" things. Did a few minor repairs and some cleanup. Nothing was calling me and I'm on no time schedule or pressures, so I took this opportunity to tie up some loose ends.
I made my way through Shreveport with a few stops for some old and fun geocaches. I also spent some time catching up on some phone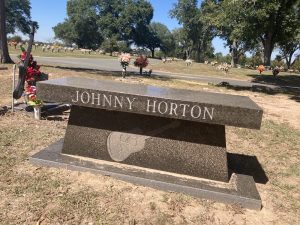 calls. I had hoped that I was going to be heading to Fort Myers Florida to visit my favorite person in the world. But it turns out they just had a storm go through there, pretty bad unfortunately, and she is not there. That's a bit of a bummer for me. Selfish, I know. I mostly meandered aimlessly east. Contemplating whether I wanted to go to New Orleans proper. I have been there, but only as a drunken teen. Not sure if that's a place that holds anything interesting for me or not. I guess I'll decide.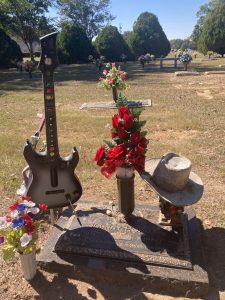 I did a Music related virtual geocache in Lousiana, and I had no idea what I was in store for. I assume that I visited a grave/memorial, I would at least recognize the name. For some reason I thought it might have something to do with Elvis or one of the people of that era, and because of this area. Turns out it was the gravesite of Johnny Horton, one of my pop's favorite musicians. That caught me completely off guard, to the point where I actually sat down for a few minutes and squirted out a few tears. But that didn't last long, because I got things to do, shut those emotions back off. Unfortunately, that project sent me 10 miles back to where I just came from, but dems da brakes.
From there I decided to see exactly how high Louisiana's highest point is. Looks to be about 4 or 5 feet above sea level? I think the elevation gain was in the double digits.
After the almost impossible trek to 500-and-some-odd feet of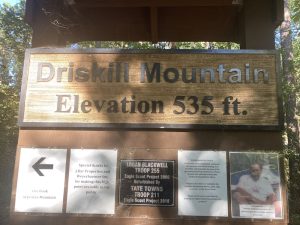 elevation, I had to start heading south. I needed to get to the wild azalea trail where Louisiana's oldest geocache is located. I made a few stops along the way at different places for fun things or travel necessities.
I made it safely to an alternate parking spot for the azalea trail. I jogged out and back to make that find of Louisiana's oldest geocache. I then decided to make that parking spot my home for the night. It was as quiet and dark of a spot as I have ever picked. Lucky me.
Day 75:
Today I met Maggie, hands-down the coolest dog of my life, she is probably going to change someones life forever.
I woke at the trailhead for the wild azalea trail, Louisiana's oldest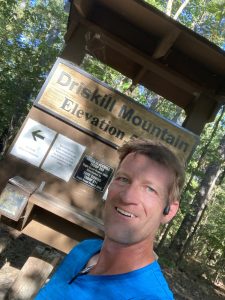 geocache. I found the oldest just at sunset, then decided to spend the night there. I got a great night's sleep. It was dark, and I was not disturbed once by anything or anyone. Very peaceful and quiet back there, no sign of life for 12 hours.
My goal was to continue heading south and east, Baton Rouge and then New Orleans. I had a nice drive, it is a Sunday, so there was no one anywhere. I was all around LSU, I rode a bike around Baton Rouge, and I saw a wonderful group filming a music video. That last thing really got me excited. I also found another old geocache from 2001 in a horsie related park. All the streets were named after horse stuff, palomino, paint, applesauce, etc… I did a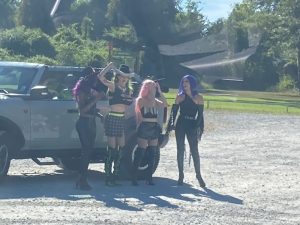 really fun where I go while riding my bike. The description said bike trail and I thought to myself, I have not ridden my bike in quite a few days. Sounds like a great idea. I mean I have been lugging it around for 18k miles. It doesn't just make my van's ass look great.
Finally, I made it to the town of Mandeville. I found something nice to eat for take away. I found a nice spot to park my house, ate, cleaned myself up, and got ready to settle in for the night. Before that, and after dinner I did a nice big walking loop to settle supper. A very slow day for me, at least in comparison. I didn't go far. I didn't get much done. Oh well. I found out today that I probably won't be able to go to Florida next like I had planned. I had no idea they had such terrible storms until this morning. Oh bother, mother nature.