Day 1 at Serengeti Under Canvas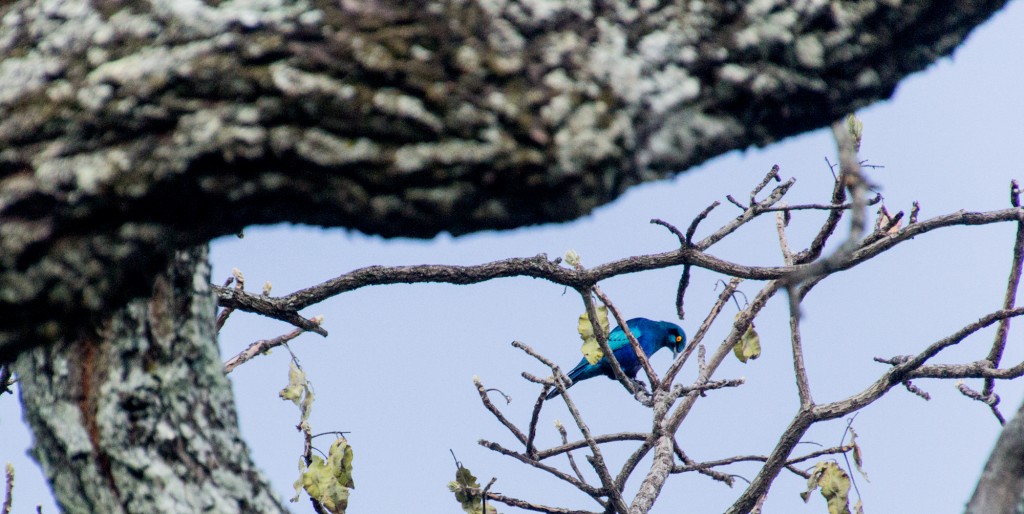 SP picked us up right after breakfast for our 8am flight out of Arusha. The drive to the airstrip was only a few minutes. The check in process for our flight into the Serengeti took a total of 39 seconds. We did not have to show any form of identification, passport, boarding ticket, nada. We just gave our name and said "take me to the Serengeti please". Actually, I don't know if we remembered to say please. They just took our word for who we said we were, Brad and Angelina. Once again back on the shuttle bus of planes. We were the fourth "stop", which meant up and down 4 times. There are no pills in the world that might help Wifey with this. It was not that bad, a little rocky a few times, but the take off and landings were all smooth. I read the entire time, a total of about 90 minutes to get to our stop on the air-born shuttle system.
When we landed at the airstrip our new best friend in the whole world, and guide, Robert, greeted us. They are serious in Africa about making sure tourists get the most out of each day and trip. Robert took us straight away on a game drive from the runway. I guess when your flight stop is in the middle of the bush, next to the Mara River, and our home is an hour away, you can do these kinds of things. We drove around the Serengeti for a couple hours. We hung near the Mara River in hopes of seeing an actual river crossing. A "crossing" is the highlight of this area. People drive for hours to the river in hopes of seeing thousands, tens, or even hundreds of thousands of wildebeests, zebras, and antelopes hightailing their way across the river trying not to get eaten by crocodiles.
No luck for us on a crossing this afternoon. Hopefully one day, a crossing is definitely the thing to see. The Serengeti plains are amazing! To quote Wifey, this is what we'd always pictured Africa to look like. The wildlife last year was amazing, but the scenery was mostly burnt out flat lands. So far today the Serengeti plains had views that spanned across miles of rolling hills with random areas of rock outcroppings. These rocky areas were completely unexpected, a nice surprise. The wild cats and predator animals use the rocks as cover to hide and sneak up on unsuspecting prey. Just like lawyers. Spectacular.
There are bones scattered everywhere. The entire area looks like a wartime battlefield of dead animal bones and carcasses. About every half hour you get the overwhelming stench of death. With millions of animals passing through here currently and recently for the Great Migration, it is safe to assume that not all of them will make it safely to their intended destination. Unless the destination was in someone else's stomach or strewn haphazardly across the ground. This time of year is the Great Migration through the Serengeti. We saw countless wildebeests and zebras.
We saw our first safari ostriches today with a bunch of babies in tow. I never thought that ostriches were safari animals. We asked for a pit stop to take a leak. When we got out and started to walk behind a bush we scared a hare out of the bush. Another animal I would not have imagined seeing out here. Him getting scared and zooming past us was quite a startle. Driving through the plains today we saw a 4×4 completely stuck in a water crossing and knee deep in mud. Everyone had abandoned the vehicle and were waiting to be rescued. What a rookie driver, hope that does not happen to us.
Just as we were heading to camp to call it quits for the day, 2 lions were spotted. They had just recently feasted and were resting in the shade of a tree. One was sleeping on his back and the other was partly awake. As one rolled over onto his back it looked silly and I el oh el'ed pretty loudly. That woke the lion that was completely asleep. He looked angry, hopefully not with me. I almost got us eaten by a lion. Now that would be a great story to be typing right now.
Back to our camp for the first time, our new temporary, tent, under canvas, sleeping out in the middle of nowhere, place we called home. The entire camp is "temporary" and moves several times a year. There were accommodations for 9 couples. It is a tent, but far from roughing it. It has a full bed and a toilet…of sorts. The shower is a bucket shower, which is the most roughing it there is. We are literally smack in the middle of the bush. It is quite scary when I think back about it. They bragged about having never lost a guest, but I still had to sign my life away. I wonder if they bragged, or lied? It is pretty awesome. As I was typing this I could hear animals grunting within feet of our zippered front door. When we came back tonight from dinner there were 3 zebras within 20 feet of the bed we were going to sleep in. our only protection from a brutal murder by animal is a thin layer of canvas and the hopes that humans do not taste good.
Some lovely pictures of our home, animal spottings, and other idiocy HERE.