Saturday February 11, 2012
Not really. I have the greatest life I know. Made the drive today from Telluride to Crested Butte, Colorado. It was a very nice leisurely 4-hour drive, almost nothing in comparison. I say leisurely because I stopped for a visit to a post office, take a bunch of pictures, and was stuck behind a big truck going 20 for a long time. It was another lovely white Colorado drive. BT called to let me know he made it home alive. Apparently the snow followed him home. That's not all that followed him. He told me a story about almost getting mugged by 5 guys today trying to sell him music. It's the kind of story I have heard about, but not in North East or Rising Sun. Rising Sun used to have "organizations" to handle those type of situations. Poor BT.
I already went down to visit the town and have some lunch. What a picturesque little mountain town! So mountainy and colorful. Definitely feels like someplace I could settle down and raise dogs and miniature humans. It is now really easy for me to understand why and how half of my teenage friends dropped out of life and moved here. Wife told me that this town was great, I had no reason not to believe her, but it is different to see it with my own eyes. I was only planning to stay here 1 night, hit the mountain tomorrow, and then head back to Telluride. Since this was only a 'scouting ahead' mission one night was all that was needed. I think I might stay here a couple nights now. UPDATE: definitely staying here for at least 2 nights.
There is some kind of hippie yoga convention going on in this hotel right now. The sights and smells are bringing me back to another lifetime. Probably 2 or 3 lifetimes ago. I just saw this while I was down in the lobby, only in Colorado, and another fantastic reason to become a resident.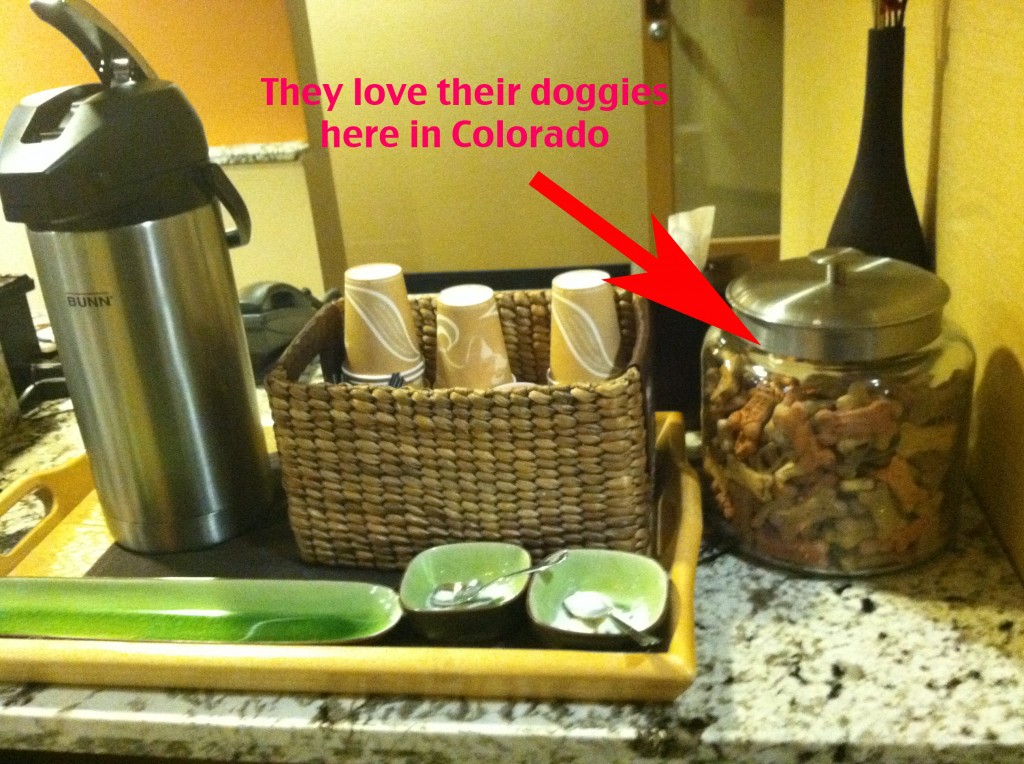 Some new photos from the drive and Crested Butte uploaded.