Wednesday February 1, 2012
Everyone knows that my family and I have been huge supporters of the Keurig® Company since the beginning. I am happy to announce that they are returning the favor. Keurig® has come onboard as an official sponsor of the Winter Carnival 2012. We are more than pleased to have them involved. The board of directors for the Carnival thanks the lovely people at Keurig® and hope this is the beginning of a long and prosperous relationship.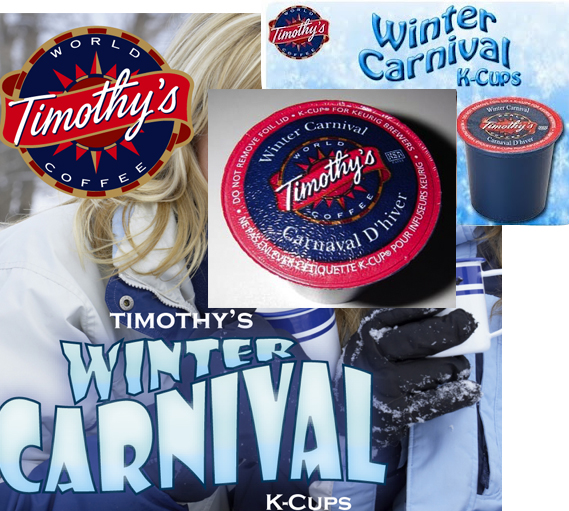 Now that the hard core facts have been presented, time for some daily gibberish. I think this must be my first time staying in a "true" ski in/ski out location. I have been lucky to stay in some nice locations, but this place is pretty fantastic. If I wasn't staying on the second floor I could ride right into my room. I rode right up onto my downstairs neighbor's patio this afternoon.
I think I am going to make today my last day here. I am scheduled to make the drive to Vegas on Friday to meet up with BT (name kept anonymous until I get a signed waiver agreeing to appear on WC12 website). I might leave a day early and have a much more leisurely drive. I had a blast on the mountain in Steamboat this week, but there is only so much riding I can do on that hard packed powder before I get wounded, frustrated, or worse. I can't believe it is already to this portion of the trip. I never thought it would happen at all, let alone get this far!
I did get some great news from home. Wife told me she is going to finish ranked #5 in her graduating class at law school. I'm not being modest when I say I take a lot of credit for that. My plan has come together nicely. I leave for the winter, and she has plenty of time to focus on school, graduation, law review, and the bar exam. She was not as happy about her news as I was. She actually screamed "colon open parenthesis" at me when she told me the news. I could not be more proud of her. I love telling people on the gondolas about my wife back home finishing law school just because she wanted a challenge in life.