Monday January 30, 2012
It got windy at the top of the mountain today so I called it quits around 3pm. I had some things to do/get caught up on, so I took this early day as the opportunity. It was time for the Winter Carnival Cruiser's first oil change. I found a local joint downtown called Grease Monkey. It went smoothly, I was in and out in a jiffy with a fresh lube. On my way back driving through downtown I realized what a phenomenon this trip really was. I was shocked, I knew they were happy to have me here in Steamboat but I didn't expect banners and a parade. Luckily I am never one to shy away from the spotlight.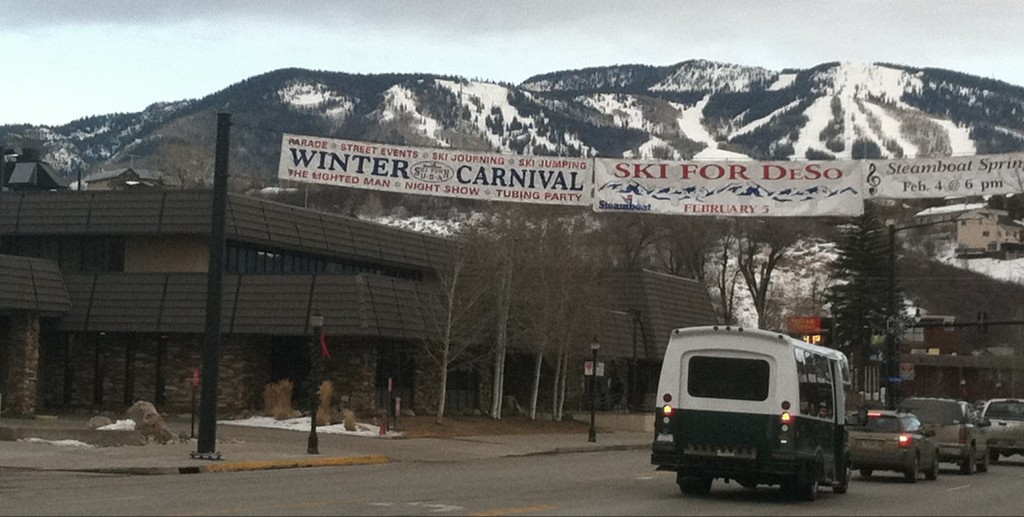 I spent most of the day in the woods again at Steamboat Springs. I took my video camera out again today. Once again to anyone else this is extremely boring. But this time I am personally happy with some of what I captured. Some parts are actually quite good.

Oh yea, look how pretty my wife is 🙂