Day 42:
Today I met Twinkie, hands-down the coolest dog of my trip.
11,000 miles and counting
I woke up this morning in Arcata. I came to town last night and visited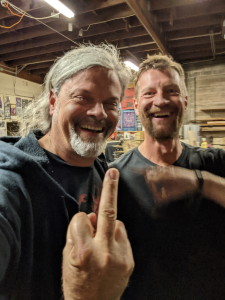 very old and great friend. We spent a few hours together while I interrupted their band practice, and I saw no practicing at all. I was looking forward to seeing some live music. Instead, they just hung out and did things Humboldt County people do.
After that I found a nice community center that was friendly for sleeping, and got a few hours rest. I was up long before the sun and moving south. I had quite a few things I wanted to get done over the next two days before I had to be in Sacramento on Thursday, so I need to get moving.
Obviously when given the opportunity to stay on a main road or detour south on something called Avenue the Giants, I must choose the Avenue of the Giants. That was a beautiful drive right at sunrise. It was still dark but every once in a while, a little light leaked through. Of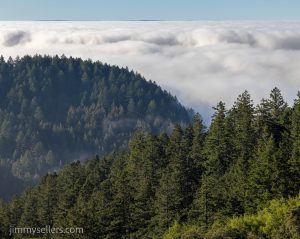 course, everything was constantly befuddled with the clouds and fog and that is relentless.
My first destination the morning was going to be at Bovine Mountain for the Cow stash. It's been a while since I've drove any insane Forest Road off-roading in the van, so it seems like this might be the place. I drove my baby Pervvie as far as I was comfortable with. I parked and did the rest by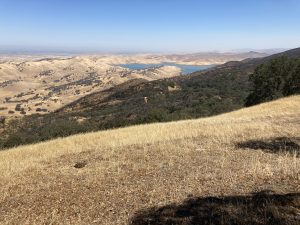 foot. It was 3.5 miles, and an hour fifteen, and zero shade. I jogged anywhere flat or downhill. Glad I parked her when I did. It got gnarly immediately. I'm used to going up and then down. This hike was backwards to what I was accustomed.
After leaving the bovine area it was time to head to the rabbit stash.
The rabbit hole was not a huge success for me. I got the old one, but I left with a few DNFs. I put in a lot of work too, so that's a little upsetting.
There's a good chance that with these clear skies this is where I'm going to clean myself up, have dinner, and plan to be to take pictures of tonight's night sky.
The night was amazing. The sky was crystal clear. There was a sliver of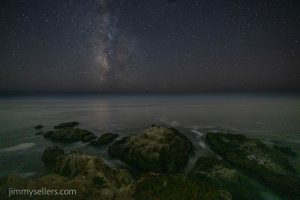 a crescent moon. That was gone quickly, and the milky way danced across the sky in front of my eyes.
Day 43:
11,300 miles and counting.
I woke up this morning after taking night sky pictures over the ocean near the San Francisco Bay where the rabbit stash is. Last night was amazing. The sky was crystal clear. There was a sliver of a crescent moon. That was gone quickly, and the milky way danced across the sky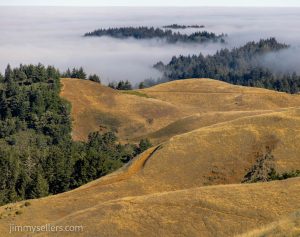 in front of my eyes. I was up until about 3 AM taking pictures of the Milky Way over the ocean. I have a feeling this could be some of the best photos I've ever made. I'm very excited to process them. Update after processing, these are 100% definitely my favorite pictures I have ever made.
My plan today was to continue to circle around San Francisco area. Hopefully I don't have to enter the city proper at all, but my goal is the rest of year 2000 geocaches that lay nestled in the San Francisco area. My ideal plan would be to make a big loop south on the coast and then come back up and around the city, and then make it to Sacramento by tomorrow night. I don't think I have nearly enough time for all that, but knowing me I am going to go as hard as I can until I run out of steam, or the wheels fall off.
I made my way to Stinson Beach and then navigated into the forest for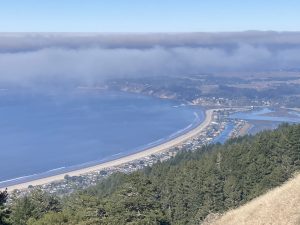 the firestone hide. I guess I got here too early for everything, thankfully the one main gate was open, but everything else was still closed. I parked much farther away than I had planned, but that gave me the opportunity to go for a sunrise stroll. I can't imagine this is what it looks like here every sunrise?! Above the clouds? Yet so low in elevation? I don't even understand how to explain the climate and skies here.
After I wrapped up at firestone, which I loved! It was time to keep heading south and down to the dog poopy one. Another old hide that happens to be a multi.
Another easy to drive, and wonderful trail system. Not like most of the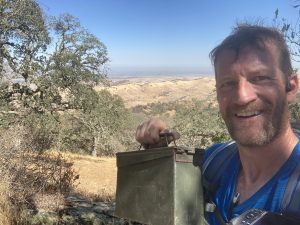 year 2000 geocaches I found on this trip.
I had a very successful loop around the open space where born free is located. It was shade off and on, thankfully. I made good time and found everything I looked for. Lots of two thousand's I am finding today. Also walking in a lot of parks which is the greatest thing ever.
I made my way to Igor next. I'm hoping when I get there it's a place I can stay for the night. It is not, they have an actual gate. So, I ended at the nearby WallyWorld.
Now that I proofread this day, this was quite a successful day of checking things off an imaginary to-do list! I am so proud of myself right now.
Day 44:
11,700 miles and counting
Woke up in a Walmart parking lot somewhere near San Jose. I intended to sleep at a park last night, but that park closed and had gates. So, I went to the always safe backup plan, WallyWorld. I started first thing in the morning to find a multicache and a WebCam nearby and then off to Igor from 2000.
Today ended up being a pretty big day for me. I hiked at least 15 miles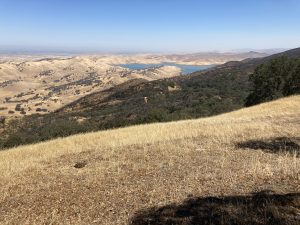 overall, with some pretty serious elevation changes. I saw some beautiful scenery that looks like another planet compared to where I come from.
I say it all the time, and I stand by it, the trails feature is worth the price of premium alone for Geocaching. I was planning to be at Igor when he opened, but I was about eight minutes late. Thankfully the gates were open, I parked, and I jogged out to Igor and back. A beautiful first thing in the morning jog to get my blood flowing, my day started perfectly.
From here I will drive over to the mother of dragons hide.
I am in a different part of the world from home. I'm in a part of the world where this morning in the coffee shop, I was eavesdropping on, and then interjected myself in a conversation. The conversation was amongst the employees. The lady was making suggestions for nice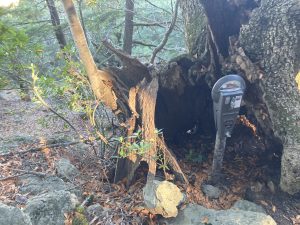 places for her coworker to go with a new girlfriend on a day trip. That suggestion was Yosemite. That's right, Yosemite. I'm in a part of the world where people take Yosemite for granted as a potential day trip. Nothing like where I'm from. The answer to that question would be, hey why don't you take her to the Strausburg railroad and play putt putt.
I made a nice long jogging loop out of the dragon ball hide, and found all those on that loop that I looked for. What a beautiful park! Golf course nearby looks great too, it almost makes me wish I brought my golf clubs on this road trip, but not really.
Now to go check out what's going on with this world famous lightbulb?
From there I'll head to the survival cache just north of here.
I think the survival part is surviving Morgan Territory Road. Boy that road is a lot of fun! I parked at the trail head and proceeded to start walking and looking for hidden treasures along the way.
I would have made a lot better time on the survival cache hike had I not had to stop countless times and pick ouchies out of my socks and shoes. I don't wanna throw these shoes away, so if anyone has any suggestions, please let me know.
So much poop everywhere, yet I saw absolutely no animals who made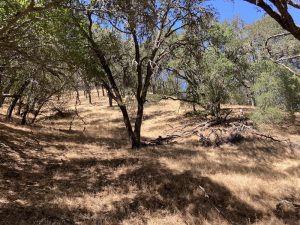 it.
I thought I might have bit off more than I could chew here, but I am not choking to death, and I survived to sit here and type this.
These ridgeline tree clusters or nothing less than beautifully fascinating.
I did not know anything about this Jeremiah's Gold geocaching series until I got here. I assumed it was something for locals, and it was not on my radar to complete. I didn't even know about it. At least now I have the final coords for the slim possibility that I'm never back here. I guess the way I traveled the route would require me to have done 2 loops to get this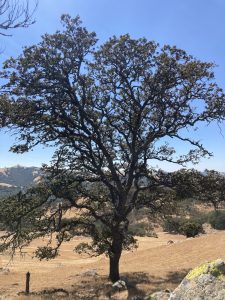 final. I was very tempted, it was hard not to, but I did not, I was close to my end.
Without a doubt this hike around this preserve is in the top 3 or 4 hikes that I've done so far on this road trip.
I scrapped a couple other things that I plan to do today. I'll follow up with them over the weekend hopefully. But right now, I need to get to Davis, through Stockton and Sacramento. Perrvie's van window repair scheduled for tomorrow, hopefully this time it will happen. I am staying in a hotel in Davis for at least the next 2 nights. So not much will get done for geocaching.
I did start an album of this trip that I am updating as I process. HERE.