Pictures are HERE, boring diatribe is below.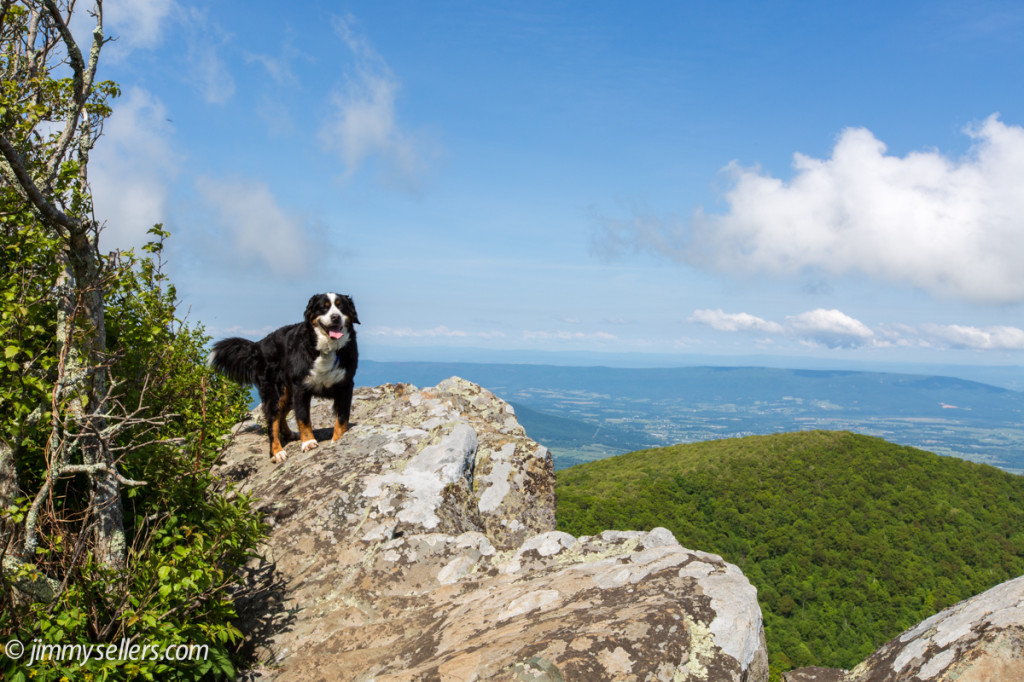 Last weekend Charlie and I spent a boys-only, long weekend camping in Shenandoah National Park, Skyline Drive. Wifey was heading out of town to scuba dive, and I wanted to find something fun for Charlie and I. He had never been camping, or even slept outside. Pretty lame for a supposed wild animal. I wasn't sure how it would go, or if Charlie would hate me for this, but all went fairly smooth. A secondary purpose to this trip was to test out and break in my new camera.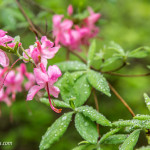 We packed up and headed out from home at 3am. We were inside the park by 6am, the booths were not even open yet. There was a sign in the windows that said, "Welcome, please pay when you leave". By 7:30am we were geared up and out for our first hike. The weather on Friday was a bit rainy and very cloudy and foggy. There was no sunrise to speak of. Most people would have been unhappy not to be able to see anything from the vista points. Where Charlie and I were, in the woods, walking along the river, the mist and fog added to the overall ambiance and experience. The first hike was amazing and mind blowing. I couldn't believe how nice this park was. After the first hike we had a nice breakfast and went to find our campground. In short time we had our tent set up and completely modeled our new home for the next couple nights.
Later that afternoon we did another circuit hike to a beautiful vista. After dinner we drove out to a pull off on Skyline Drive to watch the sunset. After being mesmerized by the campfire for a while it was time to see how sleeping in a tent with Charlie was going to work out. It went OK, he was a bit tentative, but realized that I would never do anything to hurt him.
The next morning we were up for the sunrise and then off to a waterfall that we discovered the day before. I wanted to get there before the sun came up and try to get photos of the waterfall in action. A total of 3 hikes this day. On the second hike at the summit we ran into a young couple from Harford County. I told him I lived near him, from Cecil. His response blew my mind. He said, "I figured you were close to me, I saw the Hillside on your car." 200 miles from home. We finished the evening by hiking out to the edge of the park to watch the sunset. After the sunset we hiked back in the dark with only the light of a headlamp and keen canine sense of smell possessed by my pack leader.
The next morning we woke, made breakfast, and headed home. At the park exit I needed to stop and pay my fee, since they were not open when we entered. The ranger was shocked that I actually stop to pay, said they do not have this happen very often. It was an amazing, rejuvenating, refreshing, perfect life resetting weekend. I can't wait to go back, I forgot how much I enjoy camping. Pictures HERE.