Another busy day of outdoor fun here on Outdoor Orcas Island. The day started absolutely perfectly, with french toast. After that it was time for a massage. Wifey made the plans, so there had to be some 'chick friendly' activities today. Nothing quite as fun and a reminder of the frailty of human life as getting naked in front of a strange woman. I usually pay more than we did today for this pleasurable activity. Once we were done getting a tuggless rub, it was time to kayak again. We went to the nearby beach and rented a kayak and cruised around the bay. From there we went back into Moran State Park. We went on a horsie back trail ride. It was the thing Wifey was most excited about. She does this all the time at home, but it is her favorite thing. I enjoyed it tremendously.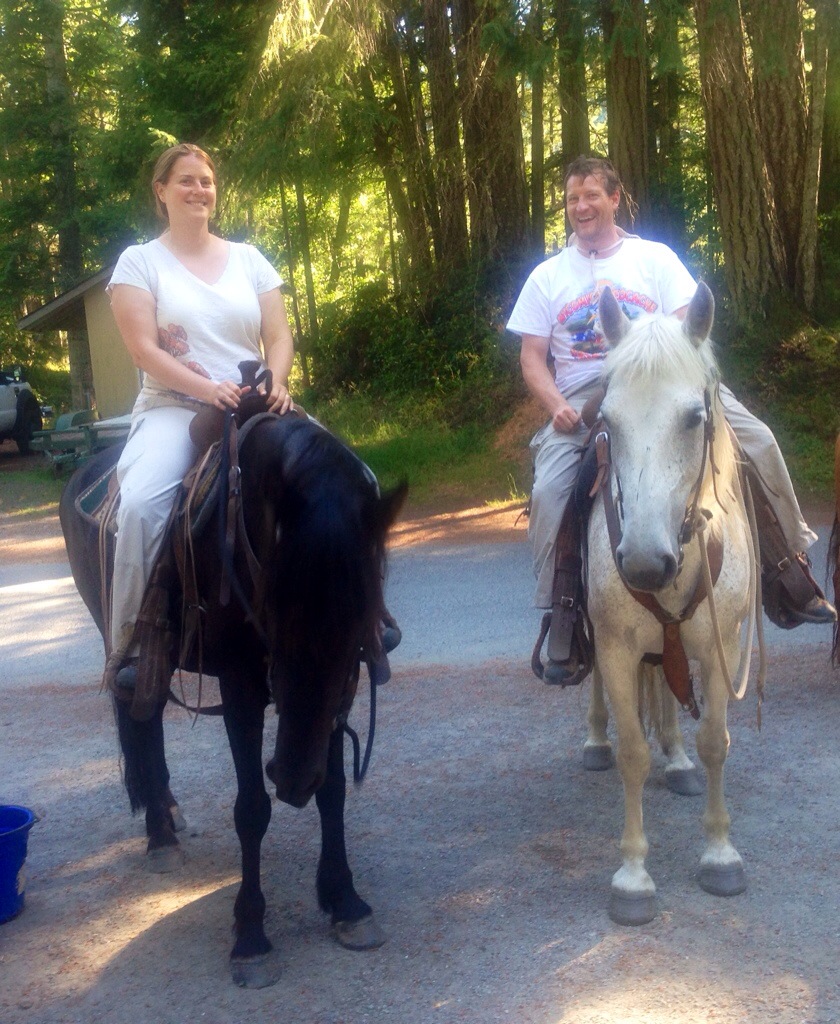 I can't imagine traveling across the country in that fashion, but 90 minutes in the beautiful forest is fine with me. It was getting near dusk by this point, we hiked down to Cascade Falls to get some after dark pictures of the moving waters. I think they may have came out good, I can't wait to get home and see our pictures from this trip.
Tomorrow is our last day here. We hang around the island until about 2pm. Then we are on an overnight flight home. I will have my pep talk with the pilot to let him know the precious cargo he is carrying, and to please not nosedive into the boring middle of the country. See you on the east coast.